When toxic build up accumulates in our bodies we don't feel or look our best. There are many simple and natural ways that can increase our energy and vitality. Colon cleansing, exercise, and natural healthy foods are a few powerful ways to experience a more vibrant life.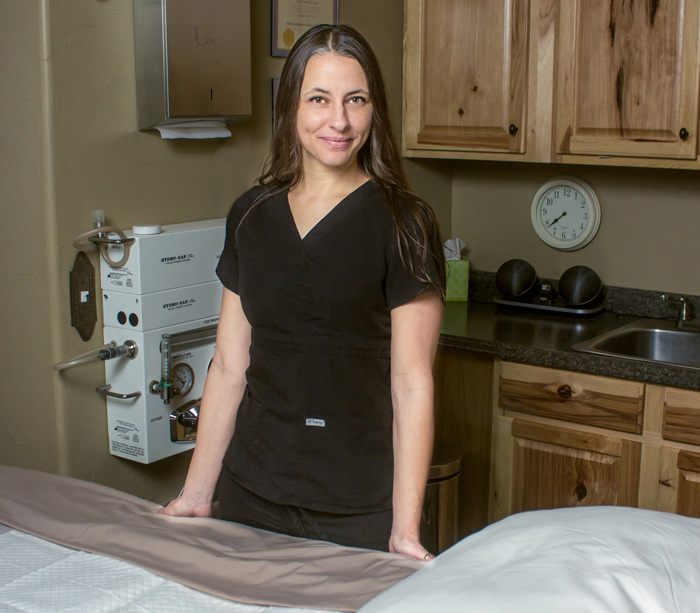 Consider the colon a temporary holding tank for our body's waste, a septic if you will. Imagine over time what the inside of that tank would accumulate if not properly eliminated, treated, or cared for. Without doubt it would putrefy and become toxic- a cozy home for bacteria, yeast, and parasites to thrive upon. By nature our bodies are designed to effectively eliminate such waste keeping a healthy balance between friendly and unfriendly bacteria. However, if not cared for properly due to poor diet, over use of prescription and/or over-the-counter drugs, toxic environments, lack of exercise, and emotional stress our natural cleansing systems cannot keep up with this demand. Our colons become sluggish with buildup, our organs become stressed and overworked with an overload of toxins, and our body as a whole becomes weak leaving us vulnerable to disease. In this state our bodies aren't functioning to their fullest potential, instead they are trying desperately to keep up and keep you going. Cleansing our colon gives opportunity for everything else to flow freely and begin ridding itself of that buildup. Colon hydrotherapy, also known as colonic or colon irrigation, acts as a tool in aiding this process. Along with your devotion to cleansing within, this therapy can cause you to feel and be as your body was intended.
If you have low energy, constipation, skin problems, bad breath, depression, bloating, allergies, excess weight, are detoxing or are simply interested in taking your health to a higher level, consider colon hydrotherapy treatments and a cleanse.
---
TREATMENTS AND PACKAGES
One Treatment 60 minutes  –  $75
*plan to be in our office for 1hour 15min for your first visit
Payments received by cash – $5 off
*cannot be combined with other promotional offers
 Prepaid Series of 3 Treatments  –  $195
*Must be completed within 4 weeks
Prepaid Series of 6 Treatments  –  $375
*Must be completed within 8 weeks
INFUSIONS AND IMPLANTS
Colon Hydrotherapy with PureLife Coffee Infusion add:  $15
*High Caffeine and Palmitic Acid organic coffee – Aids in liver health and detox , oral drawing agent included – additional 15 minutes in session
Colon Hydrotherapy with ProBiotic Implant add in:  $15
*94 billion cfus of 22 strains of friendly bacteria – Aids in flora balancing and immune health – additional 15 minutes in session
Colon Hydrotherapy with Organic Wheat Grass and Aloe Vera Infusion add in:  $10
*Re-mineralization, alkalizing, soothing and healing to intestinal lining, and highly blood cleansing – additional 15 minutes in session
 * If needed, olive oil may be infused with your treatment at no additional cost
For optimum results incorporate a guided detox program with your colonic treatments!
To schedule an appointment online, you may do so HERE