Thank you for visiting Desert Therapy and meeting our therapists. Please don't hesitate to call or contact our office if you have any questions.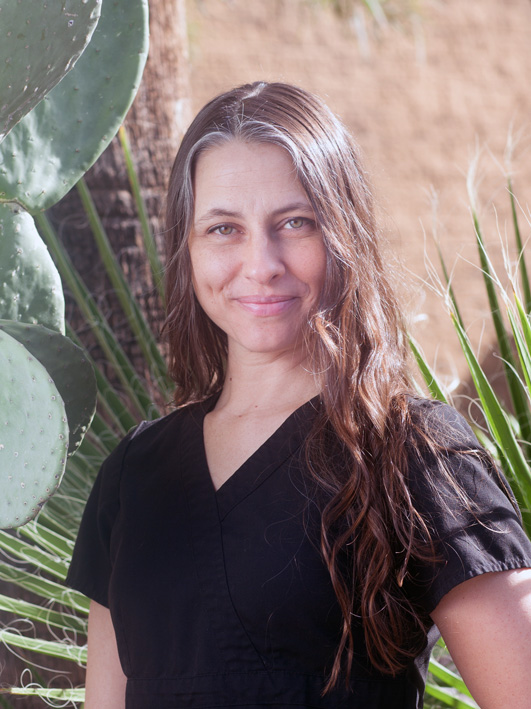 Joyce Elizabeth
Joyce Elizabeth is a native Tucsonan and loving mother of two. She became invested in health and wellness at a young age. After working for seven years at the Co-op in Tucson where she gained valuable experience in the organic and natural foods culture, she then became a medical assistant for naturopathic physician Dr. Judy Hiell. During her four years with Dr. Hiell, Joyce began training for her certification as a Colon Hydrotherapist. She received her certificate of training at the American Institute of Natural Health in Phoenix, AZ in 2007. In December 2009 Joyce opened Desert Therapy with the full support of her family.
Joyce has an expansive knowledge of digestive health and natural modalities. She is deeply passionate about clean eating, sustainable resourcing, holistic treatment and lifestyle. Her enthusiasm when it comes to connecting with and helping others comes unparralleled in her field.  Joyce has a warm and comforting nature that truly helps ease your experience. She is dedicated to helping others feel and be their best, and loves doing so.
"I couldn't of asked for a better first time! I was a little nervous about the therapy session, but Joyce reassured me every step of the way and offered tons of support. I love the calm atmoshere and private setting."  
---
---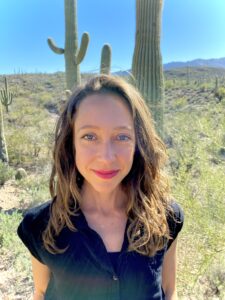 Kerry Lane 
Desert Therapy is excited to announce the addition of Kerry Lane to the Desert Therapy team.
Kerry Lane has an ongoing, lifelong interest in natural methods of supporting the body.  She earned a BA in Anthropology from the University of Iowa, with a keen appreciation for medical anthropology and various cultural traditions of physical healing.  She later graduated from The Natural Epicurean Academy of Culinary Arts in Austin, Texas, where she studied Macrobiotics, Ayurveda, Raw and Living Foods diets.  Her work as a vegan chef brought her to Patagonia, Arizona, where she managed the cafe at The Tree of Life, a world-renowned raw food retreat center owned by Dr. Gabriel Cousens.  In 2018, she opened Beaut Burger, a fully vegan eatery, here in Tucson. In 1996, she began her home yoga practice, receiving her 200 hour RYT certificate in 2020. Kerry became a certified colonic hydrotherapist in January 2023.
Kerry's personal healing journey has included phenomenal physical, mental, spiritual transformations, and alleviation of debilitating symptoms. She is honored to share her passion for self-reliance through positive action, including meditation, fasting, daily juicing, plant-based food, creative sound therapy, and the power of regular colon hydrotherapy.
---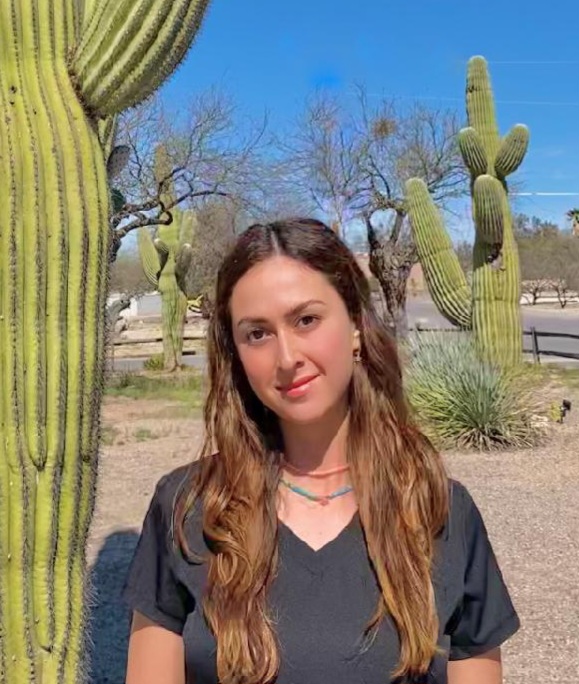 Anna Tarazon
Desert Therapy is excited to announce the addition of Anna Tarazon to the Desert Therapy team.
Anna is a native tucsonan who spent her early years living in Mexico. She came back to her hometown to complete her studies in holistic health and nutrition. She graduated from Hipócrates Health Institute as a plant based and lifestyle medicine coach. She is also certified as a Psychological Astrologer, which has emmensely helped her get to know herself and others. After years in her studies, she realized the importance of intestinal health and that most illnesses stem from a sick colon. Anna became certified as a Colon Hydrotherapist in February of 2023.
She enjoys and exercises a plant based food's diet, yoga, and breath work as a part of her day to day. She loves nature, hiking, dogs, travel, books, and all things involving holistic health and lifestyle. Balancing mind, body, and spirit are her passion and have helped her regain her heath. She's eager to expand her knowledge and understanding of wellbeing through yoga, Holotropic breath work, Ayurveda, martial arts, and traditional Chinese medicine.
---