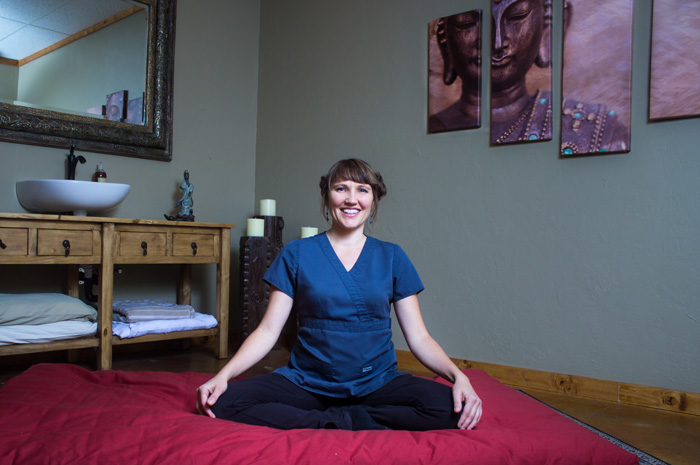 THERAPEUTIC MASSAGE
One Treatment 60 minutes – $65
One Treatment 90 minutes – $95
CHI NEI TSANG
"Chi" enhancing abdominal massage emphasizing on detox and organ alignment-
Chi Nei Tsang, loosely translated as "Inner Organ Chi Transformation" is based on the principles of Chinese Medicine and Chi (life energy). Applied by gentle but deep massage of the abdomen and internal organs.
Chi Nei Tsang can complement Colon Hydrotherapy by manually reinstating peristaltic movements of the colon and reestablishing a healthy rhythm. In extreme cases of accumulation and stagnation, Colon Hydrotherapy can bring fast relief and can be the best preparation before Chi Nei Tsang treatments. Then the Manipulations involved in CNT will help reinstate healthy and smooth peristaltic movement.
  All of life experiences have to be "digested" and assimilated in the same way that food is digested. Painful experiences or emotions that are hard to digest can actually get stuck in the alimentary canal causing dis-ease. Chi Nei Tsang is a safe, gentle and relaxing way to release blockages in the gut and digestive system.
Chi Nei Tsang is detoxifying, improves digestion and sleep, and strengthens the physical and emotional body. This form of therapy is practiced with the client wearing loose comfortable clothing.
One Treatment 60 minutes – $65
Colon Hydrotherapy/Chi Nei Tsang combined treatments – $115
These two treatments can be partnered back to back or scheduled one day to the next. For optimum results we recommend they be scheduled close to each other and no further than one week apart.
SHIATSU
Traditional Japanese Acupressure Massage
Shiatsu is performed on a futon on the floor but can be adapted to a massage table depending on the comfort and needs of client and therapist. Treatments are done wearing loose comfortable clothing.
One Treatment 60 minutes – $65
One Treatment 90 minutes – $95
CRANIO SACRAL THERAPY
Gentle hands-on form of therapy that evaluates and enhances the cranio sacral system- the fluids and membranes that surround and protect the brain and spinal cord. Improves central nervous system function.
One Treatment 60 minutes- $65
Add-On 30 minutes – $30
PACKAGE DISCOUNTS
10% OFF when a series of FOUR or more are purchased