Thank you for visiting Desert Therapy and meeting our therapists. Please don't hesitate to call or contact our office if you have any questions.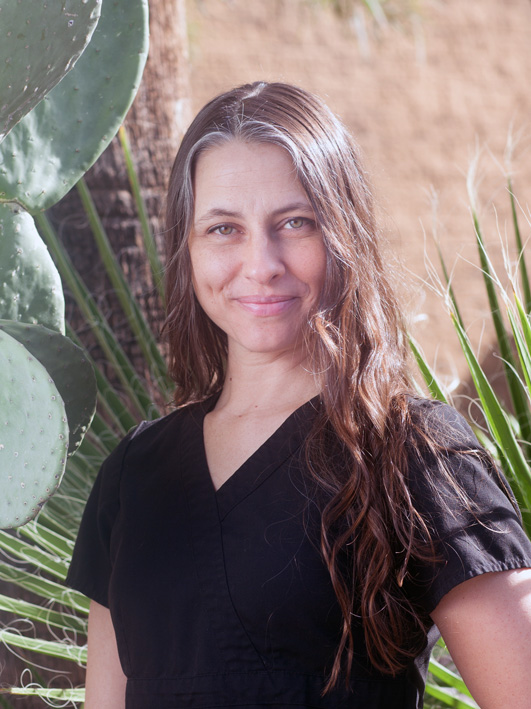 Joyce Elizabeth CCT
Joyce Elizabeth is a native Tucsonan and loving mother of two. She became invested in health and wellness at a young age. After working for seven years at the Co-op in Tucson where she gained valuable experience in the organic and natural foods culture, she became a medical assistant for naturopathic physician Dr. Judy Hiell. During her four years with Dr. Hiell, Joyce began training for her certification as a Colon Hydrotherapist. She received her certificate of training at the American Institute of Natural Health in Phoenix, AZ in 2007. In December 2009 Joyce opened Desert Therapy with the full support of her family.
Joyce has a warm and comforting nature that truly helps ease your experience causing it to be a better one. She is dedicated to helping others feel and be their best and loves doing so.
---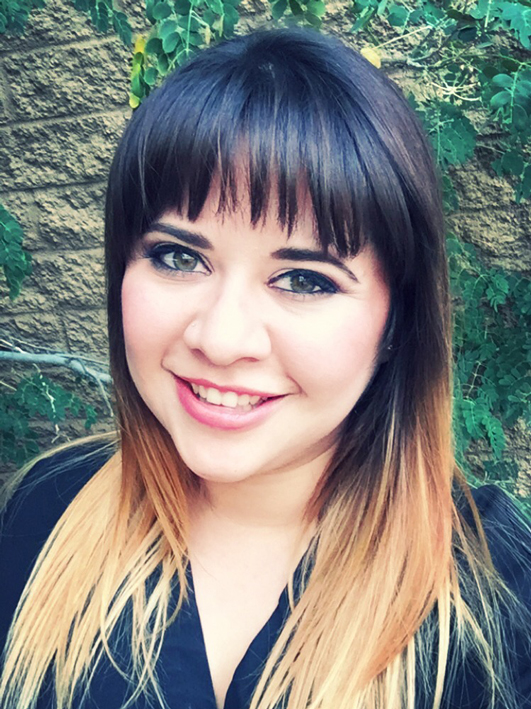 Artemisa Gaxiola CCT, LMT
Artemisa Gaxiola was born and raised in the city of Hermosillo, which is the capital city of Sonora Mexico.  She enjoyed her life and education in Mexico, but decided to move to New Mexico in 2000.  After finishing high school, she moved to Tucson to begin furthering her education.
After attending college for a couple years, Artemisa decided to become a massage therapist.  She has been practicing massage therapy for over nine years. Artemisa… "I love massage, and I feel like it is a part of me.  I have a knowledgeable background in human anatomy, and how massage affects then human body."  Artemisa is certified in Swedish, geriatric, prenatal, athletic, deep tissue, reflexology, river stone, and lypossage massage.  All of this training has given her a great understanding of how the human body functions.
About 2011 she began receiving hydrotherapy sessions with Joyce.  As her body began to feel increasingly healthy, she became more and more interested on how hydrotherapy affects and improves digestion and health.  Artemisa received her certification from American Institute of Natural Health in May 2013 and has been personally trained under Joyce Elizabeth.
"I hope that with my knowledge in massage I can bring a new insight to hydrotherapy, combining both modalities in order to create a healthier functioning human body."
---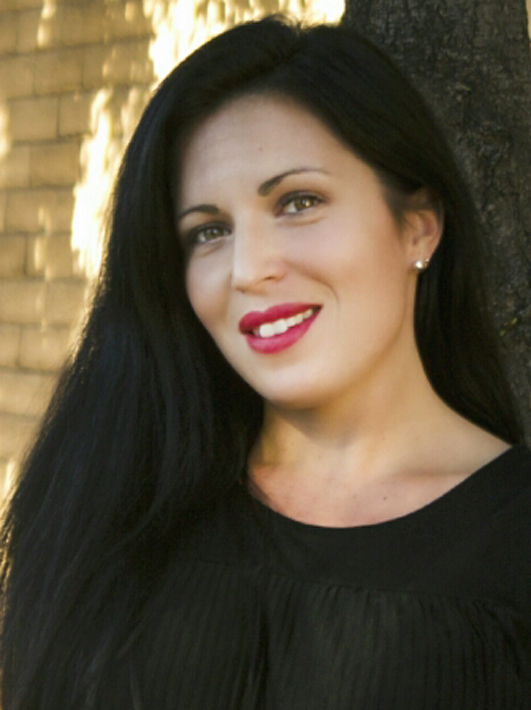 Peggie Vasquez CCT
Peggie's first interest in natural health came when she was in her early 20's. She began working with a naturopathic doctor and took a great interest in alternative medicine and healing. Peggie continued in this field researching voraciously anything she could for the next several years while taking clerical and support jobs in naturopathic offices. She ultimately was offered a position by her mentor, Ron Chandler, L.Ac., A.P., C.T. as a colon hydrotherapist.
She received her certification in colon hydrotherapy from Specialty Health in 2015 and boasts hands-on treatment experience with over 3 years experience. Peggie resides with her family in Tucson, Arizona.
---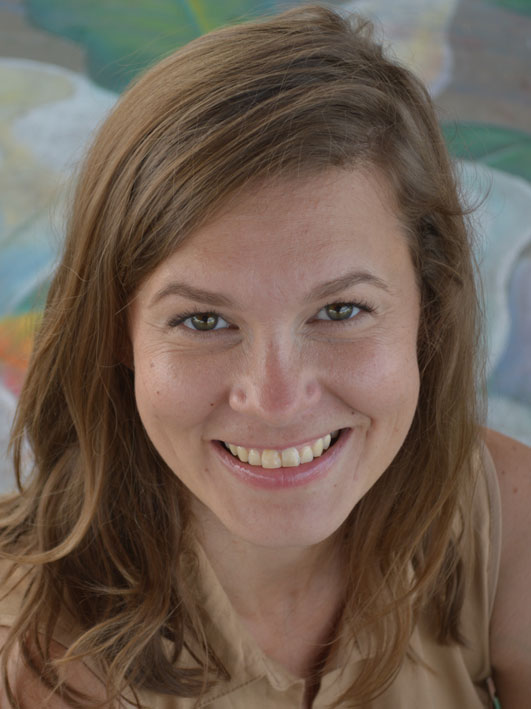 Courtney​ ​Bowman CCT
Courtney's​​ passion​ as​ ​ a​ ​ massage​ ​ therapist​ ​ is​ ​ to​ ​ help​ ​ clients​ ​ on​ ​ their​ ​ conscious​ ​ journeys​ ​ to​ ​ their highest​ ​ mind/body/spirit​ ​ potential.​ ​ Massage​ ​ therapy​ ​ is​ ​ a​ ​ type​ ​ of​ ​ bodywork​ ​ that​ ​ has​ ​ many therapeutic​ ​ benefits​ ​ other​ ​ than​ ​ just​ ​ relaxation.​ ​ Her​ ​ style​ ​ of​ ​ massage​ ​ therapy​ ​ focuses​ ​ on addressing​ ​ client's​ ​ specific​ ​ ailments​ ​ and​ ​ discomforts​ ​ on​ ​ an​ ​ individual​ ​ basis.​ ​ These​ ​ issues​ ​ may range​ ​ from​ ​ low​ ​ back​ ​ pain,​ ​ headaches,​ ​ neck​ ​ and​ ​ shoulder​ ​ tension,​ ​ limited​ ​ range​ ​ of​ ​ motion, carpal​ ​ tunnel​ ​ syndrome,​ ​ pain​ ​ from​ ​ a​ ​ car​ ​ accident,​ ​ or​ ​ elevated​ ​ stress​ ​ levels.​ ​ By​ ​ creating​ ​ a serene​ ​ and​ ​ safe​ ​ space,​ ​ she​ ​ and​ ​ her​ ​ clients​ ​ are​ ​ able​ ​ to​ ​ objectively​ ​ work​ ​ together​ ​ on​ ​ common goals​ ​ and​ ​ experience​ ​ healing​ ​ results.
Courtney's​ ​ clients​ ​ appreciate​ ​ her​ ​ genuine,​ ​ intuitive​ ​ and​ ​ knowledge-based​ ​ abilities.​ ​ She​ ​ received her​ ​ education​ ​ from​ ​ Wellspring​ ​ School​ ​ of​ ​ Allied​ ​ Health​ ​ in​ ​ Lawrence,​ ​ Kansas.​ ​ After​ ​ graduating with​ ​ over​ ​ 900​ ​ hours,​ ​ she​ ​ relocated​ ​ to​ ​ Arizona,​ ​ and​ ​ became​ ​ licensed​ ​ shortly​ ​ thereafter.​ ​ She​ ​ has worked​ ​ out​ ​ of​ ​ a​ ​ chiropractic​ ​ office​ ​ doing​ ​ massage​ ​ therapy​ ​ full-time​ ​ for​ ​ over​ ​ a​ ​ year​ ​ and​ ​ a​ ​ half. Her​ ​ belief​ ​ is​ ​ that​ ​ Massage​ ​ therapy​ ​ is​ ​ not​ ​ a​ ​ luxury,​ ​ rather​ ​ a​ ​ necessity​ ​ to​ ​ complete​ ​ wellness.