Thank you for visiting Desert Therapy and meeting our therapists. Please don't hesitate to call or contact our office if you have any questions.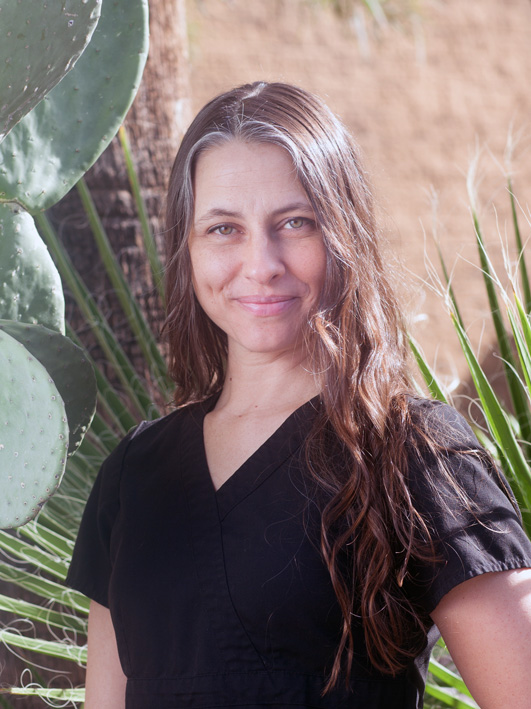 Joyce Elizabeth CCT
Joyce Elizabeth is a native Tucsonan and loving mother of two. She became invested in health and wellness at a young age. After working for seven years at the Co-op in Tucson where she gained valuable experience in the organic and natural foods culture, she became a medical assistant for naturopathic physician Dr. Judy Hiell. During her four years with Dr. Hiell, Joyce began training for her certification as a Colon Hydrotherapist. She received her certificate of training at the American Institute of Natural Health in Phoenix, AZ in 2007. In December 2009 Joyce opened Desert Therapy with the full support of her family.
Joyce has a warm and comforting nature that truly helps ease your experience causing it to be a better one. She is dedicated to helping others feel and be their best and loves doing so.
---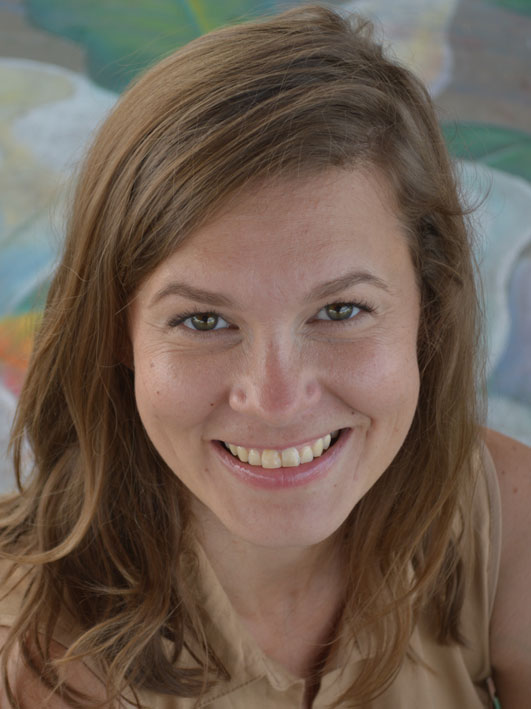 Courtney​ ​Bowman CCT
Courtney's​​ passion​ as​ ​ a​ ​ massage​ ​ therapist​ ​ is​ ​ to​ ​ help​ ​ clients​ ​ on​ ​ their​ ​ conscious​ ​ journeys​ ​ to​ ​ their highest​ ​ mind/body/spirit​ ​ potential.​ ​ Massage​ ​ therapy​ ​ is​ ​ a​ ​ type​ ​ of​ ​ bodywork​ ​ that​ ​ has​ ​ many therapeutic​ ​ benefits​ ​ other​ ​ than​ ​ just​ ​ relaxation.​ ​ Her​ ​ style​ ​ of​ ​ massage​ ​ therapy​ ​ focuses​ ​ on addressing​ ​ client's​ ​ specific​ ​ ailments​ ​ and​ ​ discomforts​ ​ on​ ​ an​ ​ individual​ ​ basis.​ ​ These​ ​ issues​ ​ may range​ ​ from​ ​ low​ ​ back​ ​ pain,​ ​ headaches,​ ​ neck​ ​ and​ ​ shoulder​ ​ tension,​ ​ limited​ ​ range​ ​ of​ ​ motion, carpal​ ​ tunnel​ ​ syndrome,​ ​ pain​ ​ from​ ​ a​ ​ car​ ​ accident,​ ​ or​ ​ elevated​ ​ stress​ ​ levels.​ ​ By​ ​ creating​ ​ a serene​ ​ and​ ​ safe​ ​ space,​ ​ she​ ​ and​ ​ her​ ​ clients​ ​ are​ ​ able​ ​ to​ ​ objectively​ ​ work​ ​ together​ ​ on​ ​ common goals​ ​ and​ ​ experience​ ​ healing​ ​ results.
Courtney's​ ​ clients​ ​ appreciate​ ​ her​ ​ genuine,​ ​ intuitive​ ​ and​ ​ knowledge-based​ ​ abilities.​ ​ She​ ​ received her​ ​ education​ ​ from​ ​ Wellspring​ ​ School​ ​ of​ ​ Allied​ ​ Health​ ​ in​ ​ Lawrence,​ ​ Kansas.​ ​ After​ ​ graduating with​ ​ over​ ​ 900​ ​ hours,​ ​ she​ ​ relocated​ ​ to​ ​ Arizona,​ ​ and​ ​ became​ ​ licensed​ ​ shortly​ ​ thereafter.​ ​ She​ ​ has worked​ ​ out​ ​ of​ ​ a​ ​ chiropractic​ ​ office​ ​ doing​ ​ massage​ ​ therapy​ ​ full-time​ ​ for​ ​ over​ ​ a​ ​ year​ ​ and​ ​ a​ ​ half. Her​ ​ belief​ ​ is​ ​ that​ ​ Massage​ ​ therapy​ ​ is​ ​ not​ ​ a​ ​ luxury,​ ​ rather​ ​ a​ ​ necessity​ ​ to​ ​ complete​ ​ wellness.
---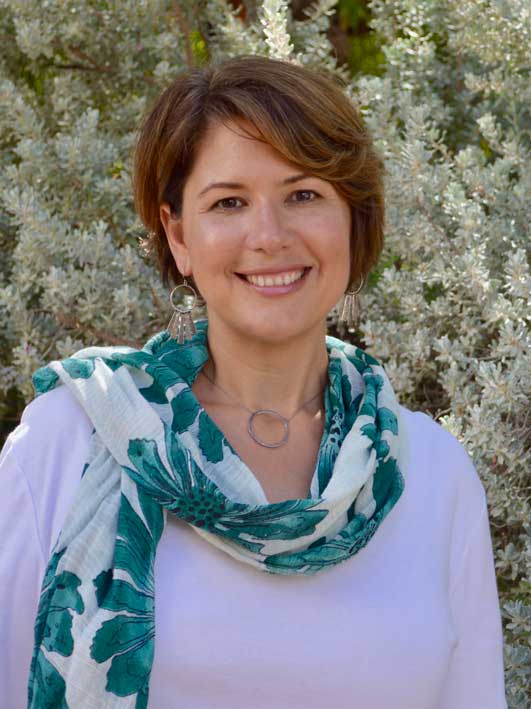 Andrea Micus L.M.T.
Andrea's intuitive and compassionate touch supports clients reconnection with their own personal power and joy. Through conscious connection, she believes everyone has the power within themselves to reconnect to their body's own internal intelligence that knows exactly what they need to facilitate their own healing. During treatments, Andrea serves as a conduit connecting the client to this innate healing intelligence and constructs a treatment plan focusing on restoring balance and harmony to body, mind and spirit.
In 2000, Andrea graduated from a 1000 hour Massage Therapy Program at The Desert Institute of the Healing Arts and has been practicing in the healing arts for 17 years. She is trained in both Upledger and Biodynamic Craniosacral Therapy principles, is a Reiki Master and Certified QiGong Instructor.
Andrea's specialties include Therapeutic Massage, Prenatal Massage, Myofascial Release, Biodynamic Craniosacral Therapy, Lymphatic Facial Rejuvenation, and Energy Healing.